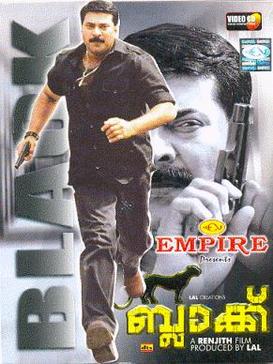 I have always loved going to the movies so one day I wondered if I could see movies before they are released. After doing some research on twitter and google I found some great companies that help movie lovers like myself get access to early screenings. While I have a lot of luck since I live in the Los Angeles area free movie screenings are not exclusive to Los Angeles. Movie screenings are really fun but there are some things you should know before you sign up for a screening. In some cases you will be asked to provide your thoughts on the movie by filling out a survey in the theatre or by providing a review on a website. They give out more tickets than the number of available seats to try and ensure a full house so be sure to arrive at least 45 mins to an hour early and if its a popular movie I would recommend arriving 90 mins before the screening time. Some screeners will ask for you to leave your phone with security outside of the theatre because they don't want to risk people recording the movie but in most cases you will just be asked to turn your phone off and keep it in your pocket/purse.
I get my tickets for most of my screenings through advancescreenings.com which I highly recommend using. One of the best things about this particular website is that you can sign up for email alerts. I get emails almost daily letting me know about movie screenings in my area. Because the screenings are free they tend to fill up very quickly so do not be dismayed if you strike out on your first few attempts to go to a screening. I also recommend following Get Screening on twitter. They have separate twitter accounts that focus on certain cities so if you live near a major city look on twitter to see if advance screenings has an account based on your area for you to follow.
If you have a Regal Cinema near you I would recommend that you sign up for their free rewards program. You get a point for every dollar you spend and after a certain number of points you will get a free movie. In addition to free movies you can also get free drinks and popcorn as rewards. I have also gotten free tickets to screenings of a few movies before they are released all because I am a member of the Regal Crown Club. AMC has their stubs card which costs $12 but since they offer screenings throughout the year that are exclusive to the stubs members you can easily make your money back.
Variety offers free movie screenings that sometimes include q&a's with the actors for guild members (SAG, WGA) and for AARP members. The Variety screening series takes place in LA as does LA Times The Envelope Screening Series which is open to anyone who signs up for tickets but priority is given to guild members. One other screening series that I just learned about is the Awardsline Screening Series through deadline.com. You can visit the websites for Sony, Fox Searclight and Warner Bros. to sign up for their screenings. They will email you if they have an upcoming screening in your area. Preview Free Movies is a website that you can sign up with as well.
Advance screenings is my go to spot for most of my screenings but there are other companies that I get screenings through as well. Gofobo offers a lot of screenings and while they are a company that expect a review in exchange for the tickets which is not too much to ask to see a movie for free. There is also See It First which I have the least amount of luck with but it is still worth checking out. I have met people at the screenings who won their tickets through radio station giveaways but to me its just easier to click some buttons on the internet. Please use the links below and I hope this helps you! Also if you know of any resources I am missing please share in the comments.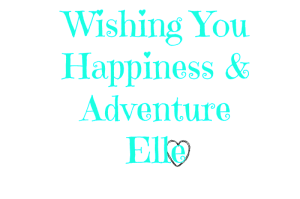 If you love seeing movies and are or will be in the Los Angeles area I recommend seeing a movie at:
TCL Chinese Theatre: http://mybelleelle.com/how-to/movie-screenings/tcl-chinese-theatre-in-hollywood/
El Capitan: http://mybelleelle.com/how-to/movie-screenings/how-to-see-movies-at-el-capitan/
Links to screening sites:
For those who live in California check this out on Twitter: https://twitter.com/GetScreeningCA
Check out this Twitter link for other states: https://twitter.com/GetScreening
For those of you in Los Angeles check out: https://twitter.com/43KIXLosAngeles
For those of you in Atlanta check out: https://twitter.com/43KIXAtlanta
For those of you in NYC check out: https://twitter.com/43KIXNYC
For those of you in Chicago check out: https://twitter.com/43KIXChicago
For those of you in Denver check out: https://twitter.com/43KIXDenver
For those of you in Los Angeles check out: https://twitter.com/CAScreenings
Check out: https://.nettwitter.com/screenings
Follow Gofobo on Twitter: https://twitter.com/gofobo