This post contains affiliate links. You can read my disclosure policy here.
Isn't it interesting how things have a way of coming back around? I used a polaroid camera on occasion when I was little. Once digital cameras became huge I never even thought about polaroids. A few years ago I was giving a VIP tour at The Disneyland Resort when I saw that all of the teens in the group had an instax mini camera. The Mom and I both shared how surprised we were that these types of cameras were becoming popular again. Ever since I have debated whether or not I should get one. Last month I used some amazon gift cards that I had to purchase the camera and the matching case.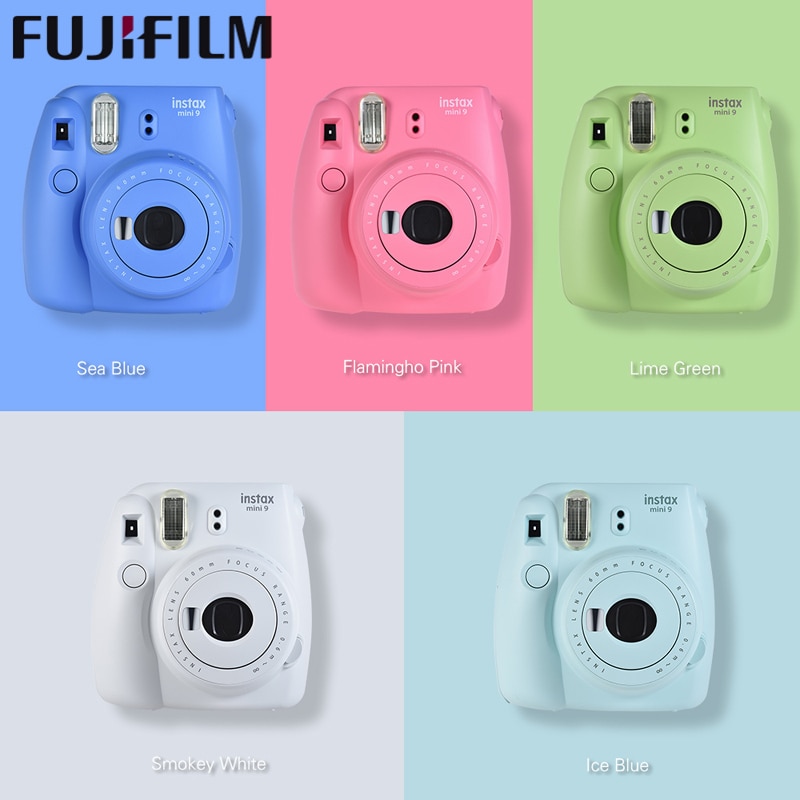 Where Should You Buy an Instax Mini Camera?
I got mine through amazon since it was free due to all of the gift cards I had. These weren't gift cards that I was given. I earned the gift cards by using a website called swagbucks & another called bing rewards. If you use the Shopkick app you can use your points to redeem a Best Buy gift card and buy it in the store or online. Did you know that Best Buy will price match amazon? These two stores are the places that you will get the best prices.
Where is the Best Place to Buy Film?
If you want the regular film the best place to buy it is at Michaels. Be sure to use your phone to get the 40% off, sometimes 50% off, coupon. I recently bought a double pack of film which would have been $24. However, thanks to the coupon I used I got it for $13. If you want film with cute designs amazon is the best place to buy it. The cost of film can add up quick so I try to be picky about what I take pictures of using the camera.
How to Use It
When I got my instax mini camera I was surprised that none of the instructions were in english. Then I thought well, it's basically like the polaroids I used when I was little how hard could it be to figure out? When my first few pictures turned out 95% white I realized it was more complicated than I thought. You have to turn the lens to align with the setting that lights up. Once you turn the camera on, one of the settings will light up. If you don't turn the lens to the lit up spot your photo won't turn out very well. This was a trial and error process for me. When in doubt always turn to google.
I've only had my camera a few weeks and I already love it. This is perfect for traveling or taking pictures at a photo booth during a party. Are you meeting a celebrity or someone you admire? Take the camera and have them sign your picture after it prints out. I can't wait to see what memories I capture with my instax mini.
If you have one of these cameras and have any tips for me I would be very grateful!