Tis the season for delicious holiday treats!
When I was younger I remember asking for a brownie Christmas tree for my birthday. I have a December birthday so it was a fitting choice. From what I remember that brownie tree was one big brownie that was cut to look like a tree and was decorated with frosting and M&M's. Recently, I wanted to recreate that on a smaller scale.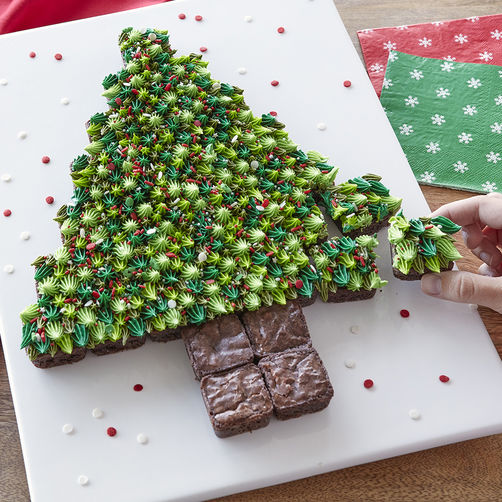 Last year I bought some Christmas cookie cutters from Sur La Table. After I baked the brownies I waited five minutes for them to cool before I started shaping them using my tree shaped cutter. It worked best when I pushed the cutter into the brownie and wiggled it a bit before pulling it up. The first time I did this the brownie fell apart. Be careful when you do this part.
Considering all of the Christmas baking things I saw at Walmart I am shocked that I could not find a can of green icing. I did see the green icing tubes but those don't have a lot of icing in them. Plus, they don't taste as great as the Betty Crocker or Pillsbury icing. I ended up buying a can of creamy vanilla frosting and turned it green by adding food coloring.
Once I had the green icing I was able to make the brownie look even more like a tree. I had green and red M&M's which I added to look like ornaments. Because I love the idea of a white Christmas I added just a little bit of powdered sugar. For the final step I used a candy cane for the base of the tree.
This brownie Christmas tree treat isn't anything fancy but it is tasty and easy to make. I love having themed snacks to enjoy during the holidays. If a Christmas cookie sounds good to you, make sure to check out the M&M thumbprint cookies.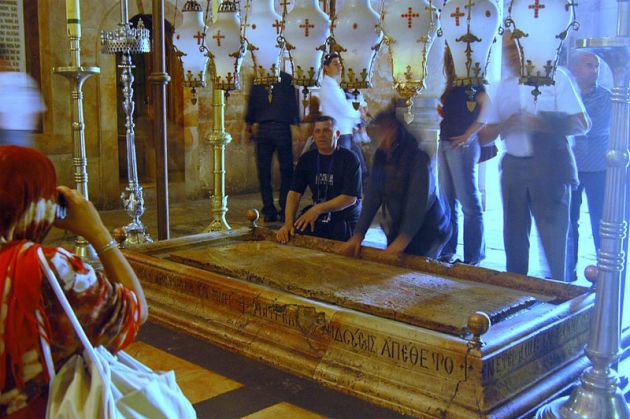 What kind of treats do you like to make for the holidays?