This post contains an affiliate link. You can read my disclosure policy here.
Earlier this year I blogged about The Mission Inn in Riverside, CA. I have visited the hotel a few different times for dinner with family friends. Recently, my family and I visited the hotel as guests. Thankfully I follow The Mission Inn on social media. They tweeted about a sale they were having. Always make sure to follow any hotels that you do stay at or would like to stay at on social media. This is a great way to learn about sales and events. I really hope that this Mission Inn Riverside review helps you plan your visit.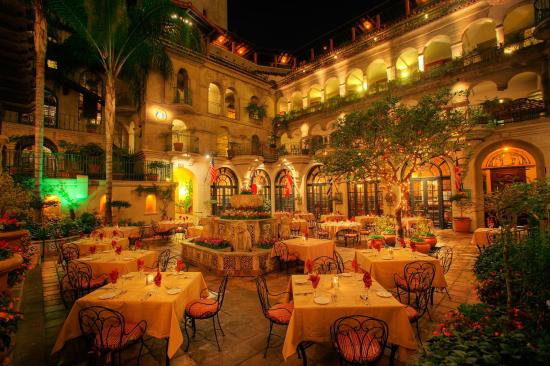 In my previous post about The Mission Inn I shared a lot of the information that I learned by taking a tour. In this post I want to focus on the experience of staying here as a guest. We had to switch rooms due to an issue with the air conditioning. We were able to move to a nearby room and all was well. The room size is good and the beds are quite comfy.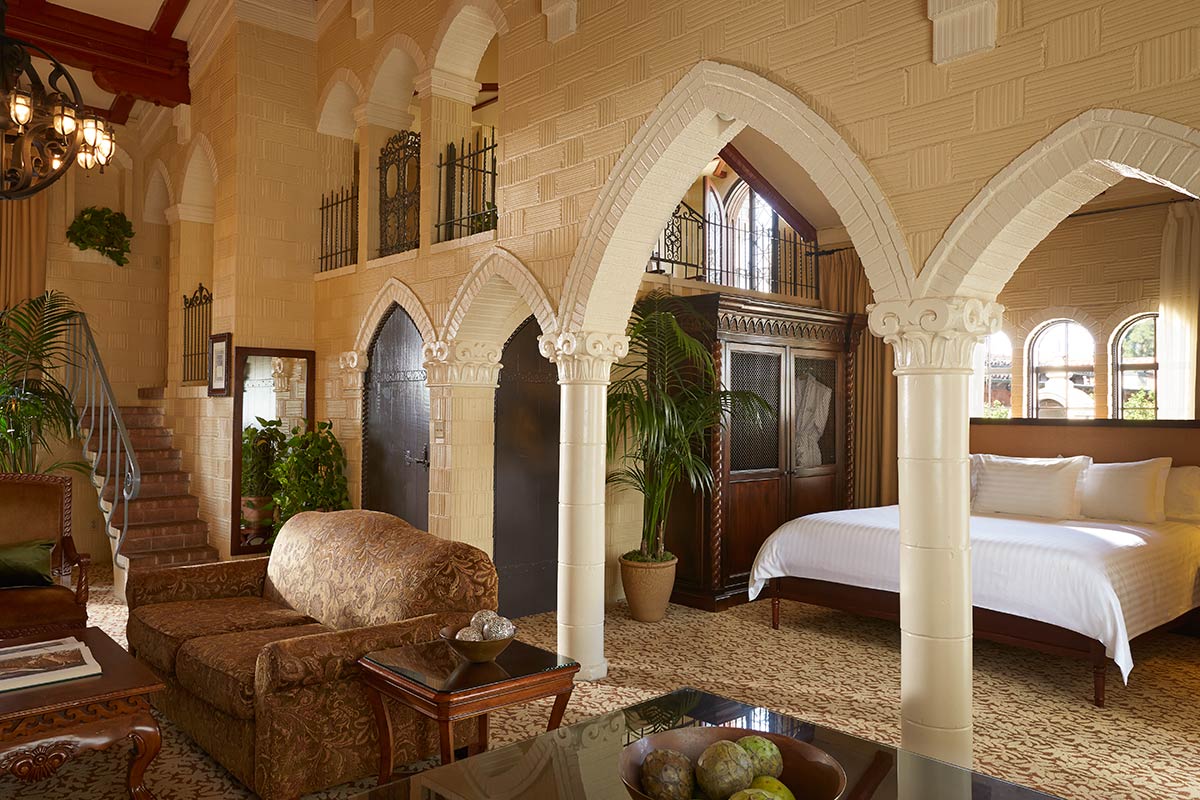 The book on the desk has information about the history of the hotel. There is even a list of some of the famous people that have visited the hotel. Nine U.S. Presidents and several celebrities have stayed at the hotel over the years. I was so happy to see my favorite actor, Leonardo DiCaprio, on the list. If only Leo and I could have been at the hotel at the same time.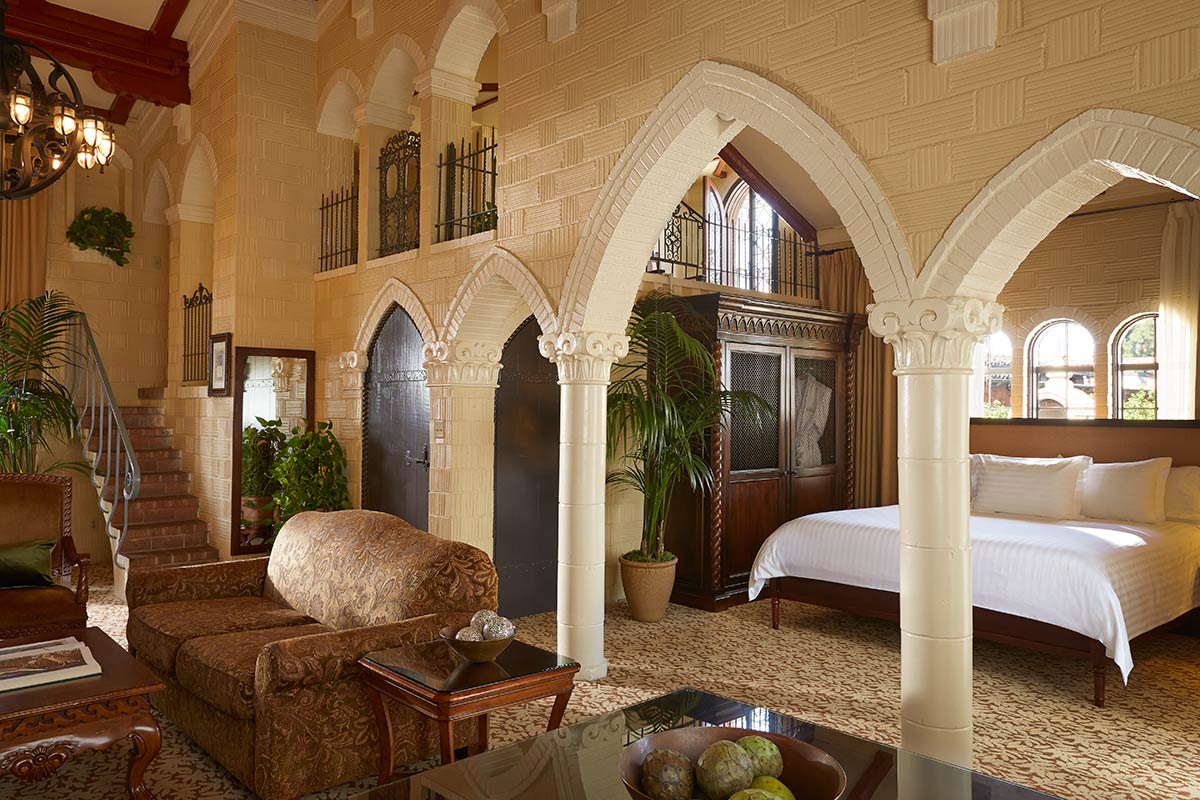 I love bows so I really appreciated the way the tissues were set up in the bathroom. My Mom and I had a hard time finding the hair dryer as it was not visible in the bathroom. After a call to the front desk we learned it is kept in the closet. If you stay here be sure to remember that in case you need it.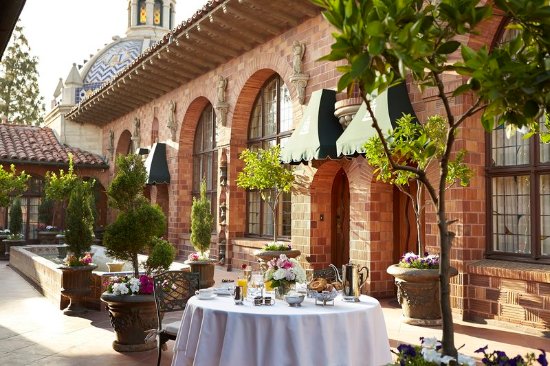 We had a view of the pool from our room, I took it as we were exploring the hotel. Since I had previously taken a tour I knew where to take my parents to show them. I took them to the chapel and some of the other beautiful places to see. One of the interesting things about the hotel is the architecture which varies depending on where you are.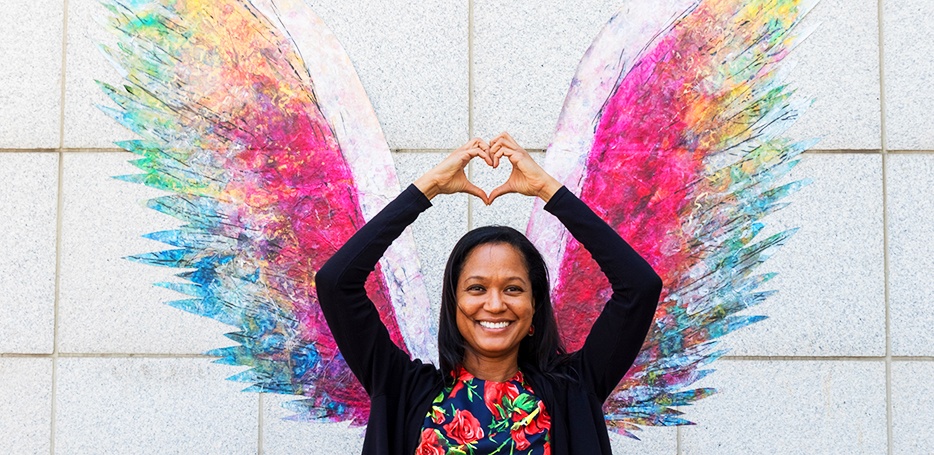 I was so happy to see that the lobby of the hotel had a display of the angel wings. The angel wings, by Colette Miller, can be found in a variety of places. They are always beautiful and a great photo spot. As I mentioned earlier I love bows so this Betsey Johnson bag is perfect for me. The strap of the purse is a bow! Interested in the purse? You can find it here.
Whether you stay at The Mission Inn or are just visiting here are a few things I recommend doing.
♥ Check out Casey's Cupcakes
♥ Sit in the chair made for President Taft
♥ Talk to the birds at the entrance
♥ Take a tour so you can see all of the incredible things this hotel has to offer