I love going to the theatre to see musicals. The Pantages theatre in Hollywood is a great one to visit. My first visit to the Pantages was in 2013 to see Peter Pan. I returned last week to see The Phantom of the Opera. The Pantages is a beautiful theatre that has been in Hollywood for many years and hundreds of incredible plays and musicals have come there. One of my favorite things about theatres in Los Angeles and Hollywood is that so many represent the spirit of old Hollywood.

The Pantages was once home to the Academy Awards. It is a special building. Whether you live in Southern California or are visiting the area, the Pantages is a wonderful option to see some of the most popular shows. If you are interested in seeing a show I would encourage you to sign up because it is through their emails that they will information on ticket specials.
The Pantages theatre is located on Hollywood Blvd and is only a few miles away from some fun places to visit like the TCL Chinese Theatre with stars hands and footprints out front, the Dolby theatre which is the home of the Oscars and the Disney theatre El Capitan. If you would like to avoid traffic on the 101 I would encourage you to get to Hollywood early and head on down to Hollywood and Highland. You can park at the Loews Hotel which is right next to the Dolby Theatre. My mom and I were coming from the Grove and we parked under the Loews Hotel and walked across the street to see Inside Out at El Capitan.
After the show we walked back across the street for dinner at California Pizza Kitchen and then headed back down to the Pantages which is less than two blocks away. We parked across the street from the theatre in a cash only $10 lot which allowed us to take some pictures of the outside. If you purchase your tickets through ticket master there will be an option to add $12 parking which is located behind the theatre. It is the same distance as the parking lot I used for $10 so its up to you but you do have options.
The Hollywood Walk of Fame can be found in front of the theatre and musical fans will appreciate that Sir Andrew Lloyd Webber has a star right outside. There is a bag check on your way into the theatre and please note that they do not allow outside food and beverages. I like to arrive early enough to look at the merchandise and get a snack before the show. The merchandise for Phantom was really cool and it can be hard to decide what to get.
My mom and I decided on getting an ornament of the Phantom's mask which I love! The merchandise stand does accept credit cards which is great because at some shows it is cash only. There are restrooms on both levels and typically something cool from the show can be found in the lobby. For Phantom some of the costumes were on display and were even more beautiful up close than they look on stage.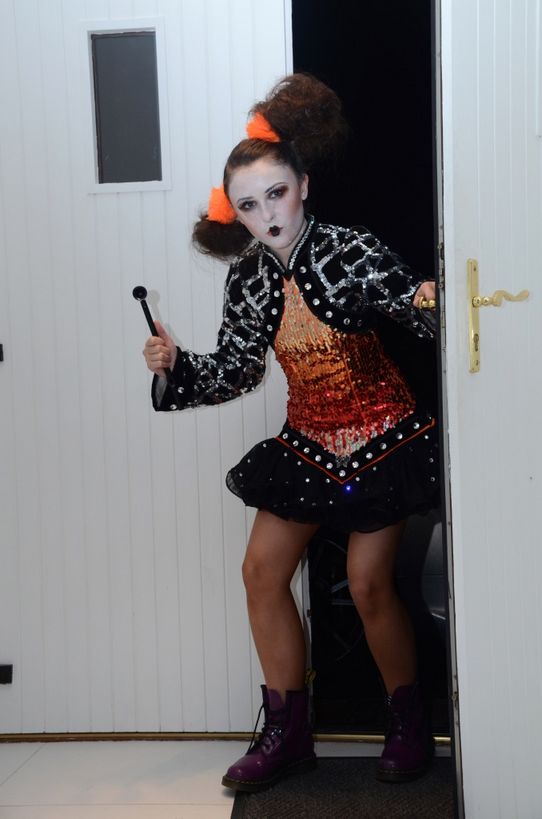 When you get to the theatre let me encourage you to visit the restrooms prior to the start of the shows and do your best to avoid them until the end. During intermission of both shows I attended the lines were extremely long and the majority of people were still in the line when the show started again. There is a variety of options for purchase to drink or snack on. My only recommendation would be to open your snacks before the show. I got annoyed by the man sitting behind me who opened his bag of M&M's in the middle of the show and did not seem to mind that he made a lot of noise. There are cookies, candy, soda's and more and can be a bit pricey but that seems to be standard for theatres. I got a toblerone and a coke inside of a Phantom souvenir cup which came to $13. However, I was really pleased with the cup and will be using it again so to me it was worth the extra money.
On both of my visits to the Pantages I have sat on the orchestra level. I sat on the far left side during my first visit and the far right side and both times I was thrilled with the view from my seat. Of course the ideal spot would be in the front and center of the orchestra level or even the front row of the center section of the balcony. However, the view from my seats were really great and were a great price. I was in the fifth row of my section and there were only four seats in my row so no one was climbing over me and I didn't have to climb over anyone to get in my seat which I loved. Just across the aisle the seats are at least $50 more so if you want a great seat without paying over $100 let me encourage you to pick seats on either the far left or the far right side.
In addition to finding out about discounted tickets by signing up for their email alerts you can also find discounted tickets on sites like Goldstar though they only have a few dates to chose from. If you can be flexible with your dates you have a great chance of getting better seats within your budget. If you want to see multiple shows in a season you can purchase season tickets but in most cases you would be committing to six shows which can add up quick.
As I was reviewing the Pantages website to get ready for this blog post I discovered Pantages rewards which I wish I would have known about back in 2013 but I know about it now and am going to share it with you. It is a rewards program for seeing shows and for every $2 you spend you earn one point and the points can be redeemed for future tickets. It is always nice to feel like you are getting something back and it is free to join. If you are interested in Pantages rewards please visit their website. Last but not least if you are wondering what to wear most people come dressed up.